The website has a very significant impact on how the potential customer perceives you, which is why it is so important to design it properly. Remember to create the most comfortable conditions for a potential customer. Find out what you need to know before you build your website.
Menu and navigation

Simple and clear website navigation is definitely the key to success. Remember that the main menu should be legible and very intuitive for the user. Keep them to a minimum, let the most important elements be there so as not to overwhelm the user with information and complexity at the very beginning.
About Us
It is a very important element of the website informing the potential client who we are and what we do. Here you can present information about the company, what is your mission and values, it is also a good place to describe your team in a few sentences. The client always wants to know who he will work with.
Call to action (CTA)

CTA buttons are a very important element of the website and are intended to encourage the user to perform a specific action - purchase a product, fill out a contact form, download content, subscribe to a newsletter or post a comment. Usually, they are placed at the top of the page, so that they are visible to the user, they should be distinguished from other page elements with a shape or color.
Contact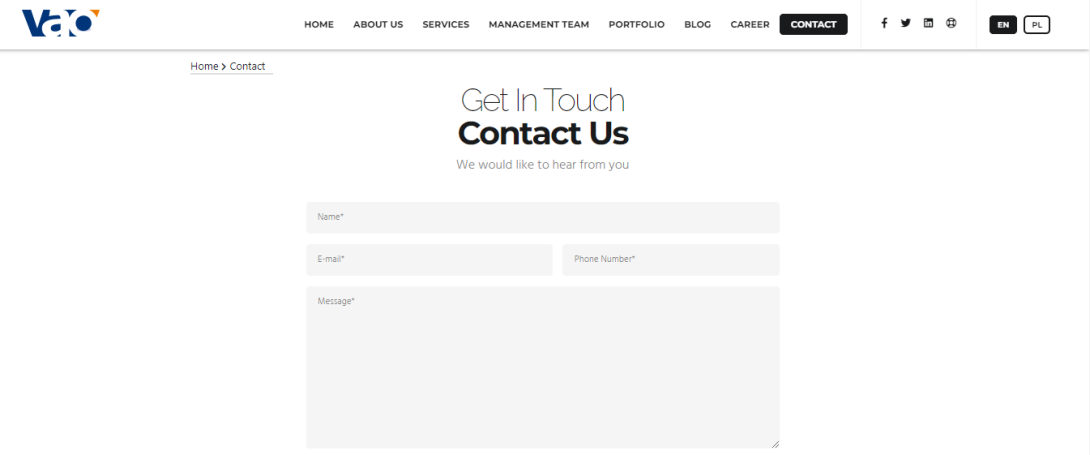 Nothing is as frustrating to a potential customer as having trouble finding contact information. Therefore, try to make the contact with the form visible. A simple and effective method is to place the "Contact" tab in the main menu. Additionally, to make it even more visible, you can use highlighting with a frame or a color. This way of presentation guarantees that the potential customer will find the contact information tab very quickly.
Social Media
Does your company have profiles on social media such as Facebook, Twitter or LinkedIn? Don't forget to include links to your company's social media on your website. Links can be placed in the footer, i.e. the bottom part of the page.
Portfolio and reviews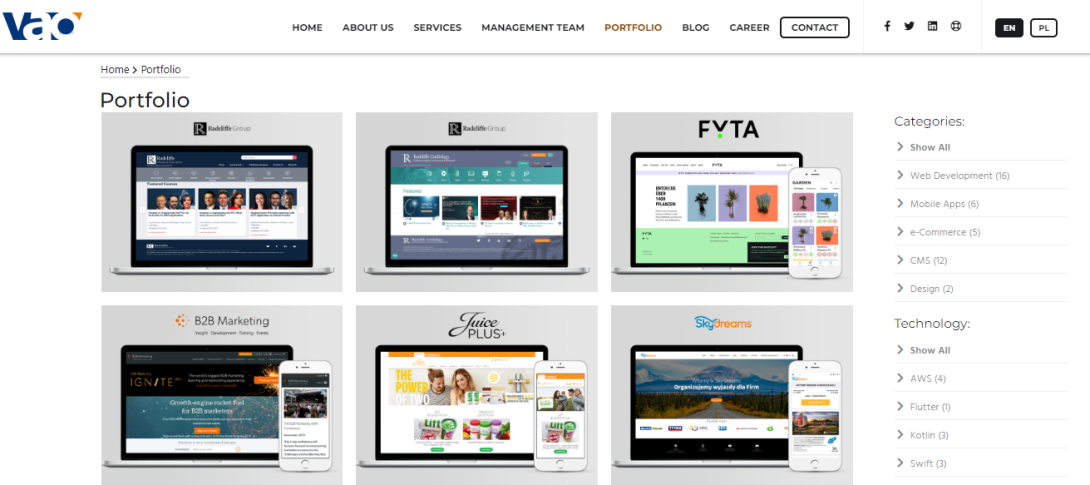 For a potential client, the portfolio and positive opinions are one of the main criteria that determine whether the client will cooperate with you or some other company. That is why proper presentation is so important. Show what you have the best to offer, what you are most proud of.
Services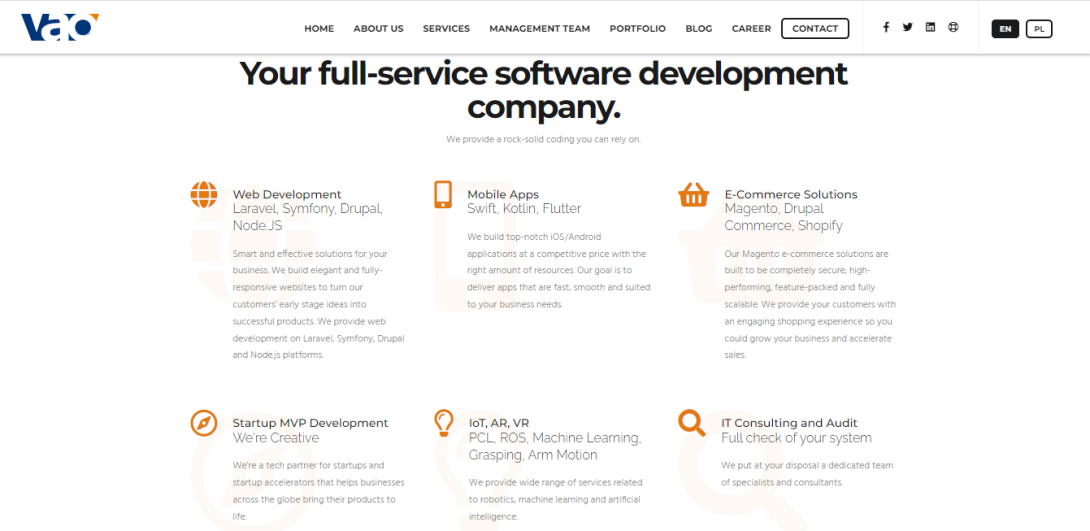 One of the most important parts of any website is the appropriate presentation of the services you offer. It is on this basis that a potential customer will decide whether to use your services or some other company. The offer should be written in plain language and describe all your services. Characterize exactly what you do.
Team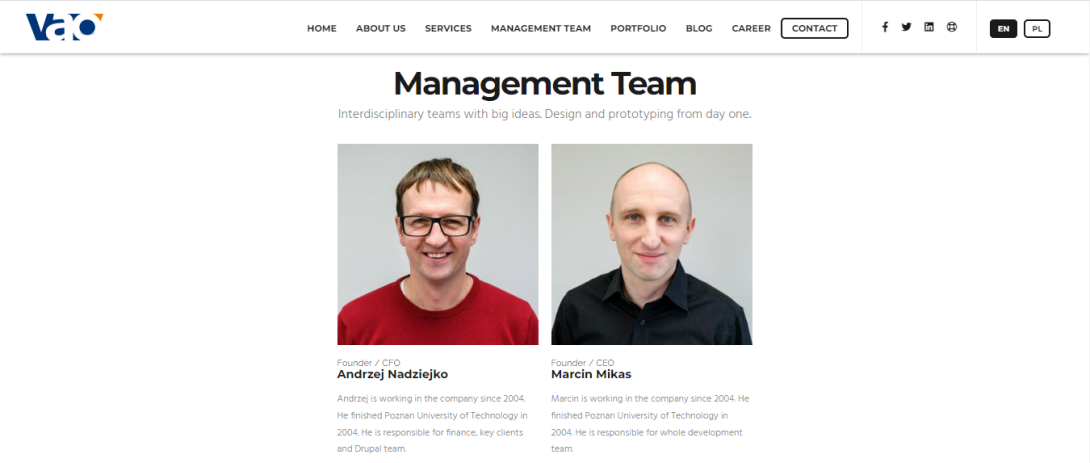 Presentation of the team on the website is already a very common occurrence and it's builds a trust with the client. There are many ways to present it, they can be photos, drawings or even social media icons. It is also worth adding a brief description, team roles or stories to each person.
Blog
Interesting content appearing on your blog is the perfect way to promote your company and brand. A regularly run blog increases search engine positioning, and thus increases website traffic.
Do you need professional help?
If you need a functional website, you don't have to do it yourself! Take advantage of the help of a professional interactive agency like ours! We will create a website for you, thanks to which you will effectively promote your services on the web!