The Juice Plus+ Company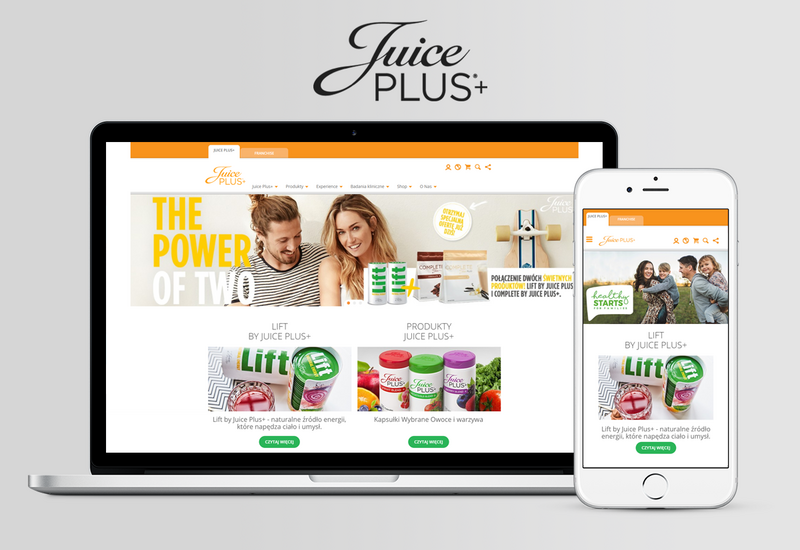 Project Description
Juice Plus+ is more than just the next best thing to fruit and vegetables: Juice Plus+ is the way to a new life in which you will feel better and more at ease with yourself. This lifestyle change has now been established for over 20 years. They started as a small direct sales business, has now become a successful, global company that helps people live a better life in more than 20 countries.
We mainly work with HQ in Basel and their Polish office. We have built for them several websites for polish. Their global head office is also using our solutions. We prepared for them also online and offline presentation, movie, pictures, many designs for their global and local events. We provide also for them IT and digital support for new products and global events that they are doing all the time.
Our main goal was to help them to run and grow on polish market. Later we started to build solution for global market also.
We used such technologies in their projects:
PHP
Drupal
Adobe CQ5
MySQL
MSSQL
HTML5
JavaScript
ReactJS
VUE.JS
We are with them since first client / distributor that they had on polish market. Now they have thousands of distributors on polish market.